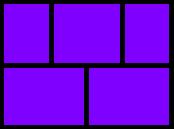 The goal is to trace a line with your pencil across each edge on the box only once without crossing the vertices or picking your pencil up.
Note that this "box" contains 16 unique "edges".
Prove why this is an impossible task regardless of where you first place your pencil.